Our mission is to provide free legal assistance for low-income Whatcom County residents.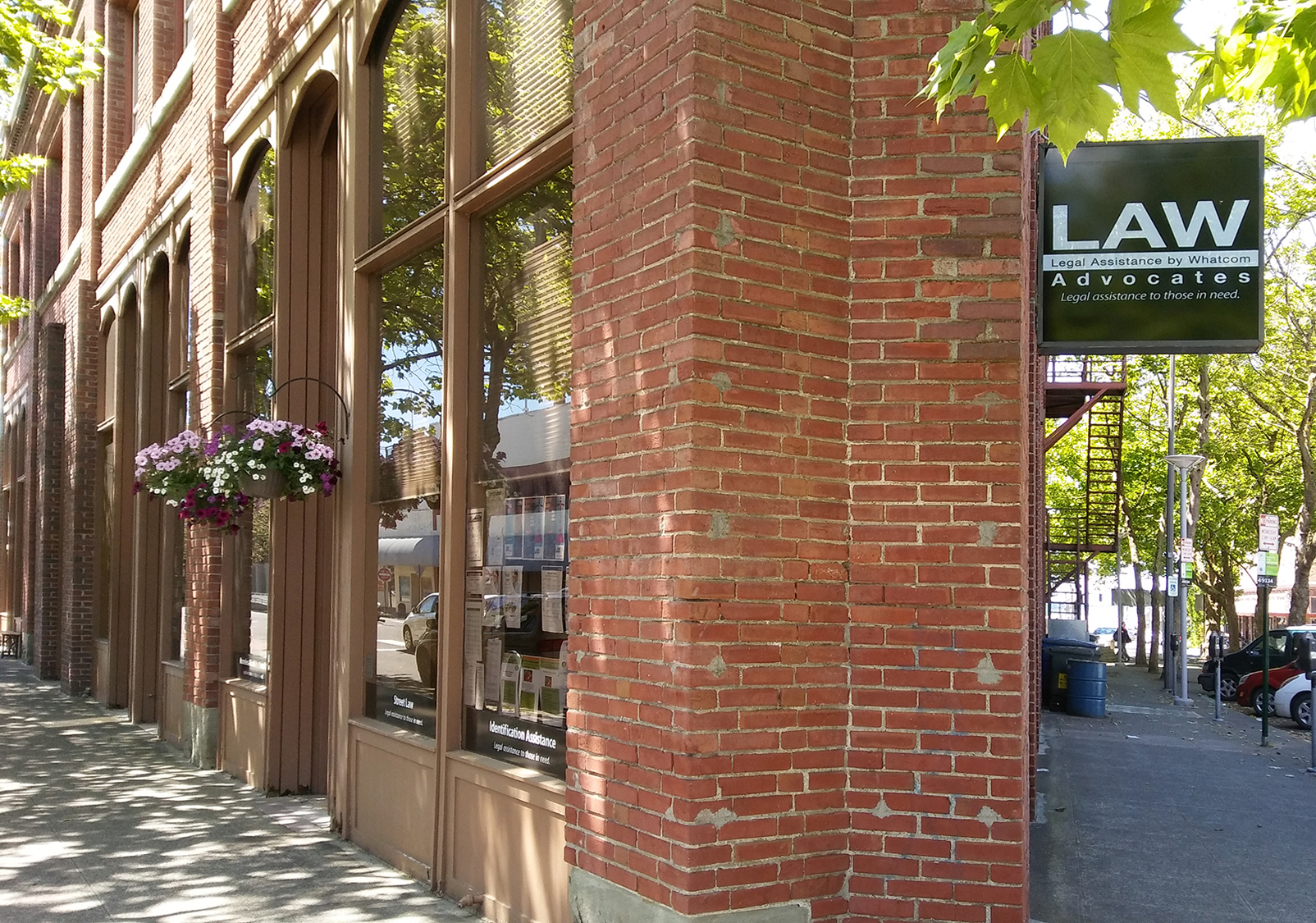 LAW Advocates provides free legal assistance to low-income individuals and families in Whatcom. We also provide administrative support to the Volunteer Lawyer Program of Island County. This vital work is accomplished through the volunteer service of local lawyers, paralegals, students, and community members.
Equal justice is a fundamental principle of democracy.  Our laws guaranatee basic rights and protections for all of us—not just those who can afford a lawyer.
But every year three out of four low‐income households face an urgent civil legal problem, and more than 80 percent of them must face those problems without legal help or representation.

LAW Advocates helps families in crisis preserve their homes, shield themselves from domestic violence, thwart fraudulent or predatory practices, and maintain employment, healthcare and livelihood.
"Most Americans don't realize that you can have your home taken away, your children taken away and you can be a victim of domestic violence, but you have no constitutional right to a lawyer to protect you."
Jim Sandman, President
Legal Services Corporation